On-Demand Webinar:
Surprise Insights from the 2023 Healthcare Provider Automation Survey
On-Demand Recording
Duration: 1 hour
Overview
Health systems continually strive to improve care quality and patient experiences despite facing unprecedented competition, staffing challenges, and escalating expenses. Automation technologies, ranging from operational and financial tools to enabling technology like generative AI, increasingly provide hospitals and health systems with fiscal and operational stability. However, with many options and little room for error, hospital executives are seeking practical advice on where to start and where peers have found success.
In this session, Bill Shea and Scott Schell of Cognizant discuss findings from the Cognizant 2023 Healthcare Provider Automation Survey. These results provide valuable insights into health system executives' attitudes toward automation, generative AI, and real-world use cases to accelerate their transformation. Our speakers will also provide practical advice and next steps for health systems that are looking to improve performance through automation.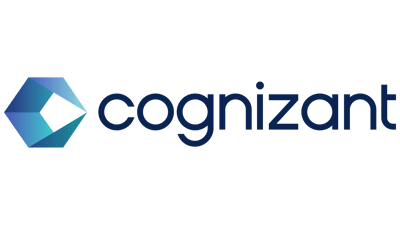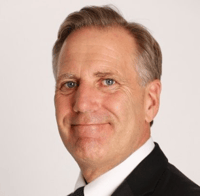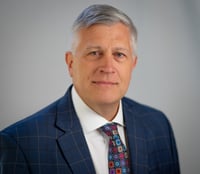 William Shea
Vice President and Regional Client Partner
Cognizant
William Shea is a health Industry professional with over 30 years of experience in strategy, consulting, business development, sales and delivery in both payer and provider markets, with a focus on digital transformation, technology and outsourcing solutions. In both his current role and previous roles with Deloitte and Ernst & Young, he brought his 360-degree perspective to numerous hospital, health system, and medical group stakeholders.
William has supported initiatives to address a range of healthcare challenges. He has overseen the full lifecycle of HMO strategy and operationalization for several health systems, including managing capitation risk and optimizing patient and physician experience. With the Pacific Business Group on Health (PBGH), he led statewide initiatives focused on cost, quality, and accountability in the California health care system. He has also consulted with hospitals on digital business strategy, platform integration, and application development.
Scott R. Schell, PhD, MD, MBA
Chief Medical Officer
Cognizant
Dr. Schell is an accomplished senior executive, surgeon, and healthcare futurist with over 30 years of experience spanning the healthcare, biotech, and technology sectors both in the US and globally. His leadership roles have included CEO, CMO, Chair, Director, and Executive Consultant, and he brings an extensive background that includes healthcare delivery and operations, pharma, medical devices, clinical trials, and data science.
In his leadership roles, Dr. Schell has a proven track record of driving growth, improving operational performance, and creating transformative innovation through a variety of diverse healthcare contexts. He led development and implementation of large-scale population health and predictive analytics platforms at organizations like Alere, the Cleveland Clinic and UPMC. A serial entrepreneur, he has founded and exited five healthcare startups and served as Managing Partner for a private equity firm with a portfolio of digital health assets.