How digital inequity will undermine healthcare consumer experience
Date: October 27th, 2022
Time: 1 - 2 pm EST
Duration: 1 hour
Earn: CHIME CEU Certification Credits
Overview
When most health care leaders discuss the "digital consumer experience," they are focusing on a specific set of tools designed to attract a very narrow segment of the population: commercially-insured, digitally-enabled individuals. This narrow focus artificially limits the potential impact of digital transformation and sets the stage for a future where digital tools exacerbate existing inequities. This session will explore this issue and will provide a unique lens on the topic of consumer experience.
Key takeaways:
Identify common barriers to the digital transformation of consumer experience

Explore the components of digital inequity and its impact on consumers

Evaluate your organization's digital investments with digital equity in mind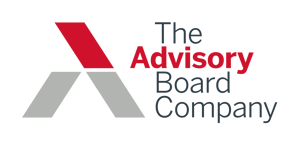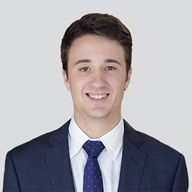 Ty Aderhold
Director, Digital Health Research
Ty Aderhold is the Director of Digital Health Research. In this role, he leads Advisory Board's research on artificial intelligence, digital strategy, telehealth, and digital health equity.
Ty has also led research for Advisory Board's Imaging Performance Partnership. His imaging research focused on outpatient imaging growth strategies, imaging appropriateness, and equity in cancer screening.
Ty graduated from Harvard University with a degree in the History of Science and a minor in global health and health policy.
CHIME CEU Certification
The Burden of Cardiac Telemetry Misuse in the Med Surg Environment webinar presented by College of Healthcare Information Management Executives (CHIME) has approved this event for 1 CHIME CEU towards the following certification programs:
Certified Healthcare CIO (CHCIO) Program

CHIME Foundation Certified Healthcare Executives, (CFCHE) Program

Certified Healthcare Information Security Leaders (CHISL) Program

Certified Digital Health (CDH) Program
Certificate holders may claim their CEUs from this program by entering them on the CHIME website at Continuing Education Credits (CEUS)